Chennai Super Kings – this champion side is often criticized with Dad's Army tag. However, the same side must be acknowledged for resurging themselves to clinch their 4th IPL title after a setback last year. When MS Dhoni commented about the lack of spark in youngsters last year, it was highly debated. As we say "Everyone has the fire, but the champions know when and how to ignite the spark". Definitely, MS-led CSK being Champion has ignited those sparks this time around with the most constructive tool – Experience. After beating KKR by 27 runs in IPL 2021 finals, CSK has now become 1st team to win a t20 title in three different decades. In this blog, we are retrospecting the title-winning run of CSK at IPL2021.
What went well?
1. Consistency
Undoubtedly, consistency has been the hallmark of the Chennai Based Franchise. They have shown consistency in every aspect, in every season from team selection to qualifying for playoffs. There were only 2 changes in the playing 11 between their first match this season to finals. And both those changes were somewhat due to injury- Hazlewood in place of Sam and Uthappa in place of Raina. They qualified for the playoffs 11 times, which emphasizes more about their consistent performance.
Read More: Endless Tale – RCB at IPL2021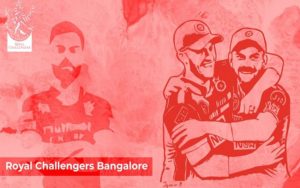 2.Ruturaj – The Performer
We have seen glimpses of Ruturaj's ability last year. But this time around we witnessed, full-fledged Ruturaj playing masterclass innings consistently for CSK. The Orange Cap winner has scored a total of 635 runs with an average of 45 and SR. of 136 this year. His contribution with the bat was vital for CSK's batting. In fact, he won the emerging player award of IPL 2021, for his standout performance throughout the season.
3. MS Dhoni – The Skipper
MS Dhoni's outstanding leadership skills are not unknown to any of us. His skills to take the best out of players and rotate the bowlers are unmatchable. Here are some notable decisions of MS Dhoni and the management:
Before this year's Auction, everyone was speculating about a major transformation in CSK's squad. However, they stuck with the core group releasing only 6 players.
Moen Ali played at 3 in the first phase, even having top-order batsmen like Raina and Ambati. This ploy proved to be decisive considering batting-friendly wicket in India leg.
In the last few matches, Robin played in place of Raina, which might be injury enforcement. Nevertheless, Dhoni backed Robin after 2 poor shows, he provided a significant contribution in the playoffs thereby.
Dhoni the Captain must be applauded. He is one of the prominent reasons for CSK's successful campaign.
4. Experience at Crucial Moments
We have seen teams crunching up at the pressure moments. CSK having played 11 playoffs, 9 finals knows how to handle those pressures. Robin in Qualifier 1 and Duplessis in Finals, all of them stood up at crucial moments when it required the most.
What didn't go well?
1. MS Dhoni – The Batsman
MS Dhoni's batting form was a bit of concern in the last 2 IPL seasons. In IPL 2021, he scored only 114 runs at an avg of 16 and SR.of 107. However, CSK at IPL2021 needed Mahi – the Captain, more than Mahi – the batsman. Definitely, the former has dominated over the latter this year. Though we have seen 'Dhoni the finisher'  in Qualifier 1, there hasn't been any other significant performance in the last couple of years.
2. Ordinary Bowling
CSK had two quality Indian Pacers – Deepak and Shardul in their bowling lineup. However, both of them have given runs at an Econ of ~8.5. Even Bravo and Hazlewood didn't look much effective throughout the season. In fact, there wasn't any standout performer from their bowling lineup.
IPL2021: Top 5 Underperforming Batsmen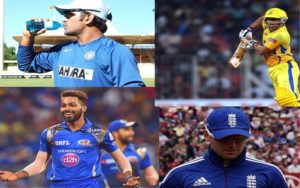 3. Middle -Muddle
CSK's batting lineup has decent depth. However, in some instances, their middle-order looked clueless. In fact, in losing cause, No.3 to No.6 has an average of 22 and SR. of 117. Initially, Suresh Raina was CSK's important part of the middle order. Unfortunately, he scored with an average of 17.7 and a Strike Rate of 125. Moreover, CSK management didn't capitalize on Jadeja's batting on quite a few occasions.
What Next?
Sports, anything for that matter, is about continuous effort and improvement. CSK is a champion side, they might look to strengthen certain areas in order to carry on their good performances next year. So, here are some important points before heading for next season:
1. Aging Factor
Undoubtedly, Experience has been key for them. Nonetheless, the aging factor must not be avoided, considering the mega auction next year. Moreover, they can look to replace one of Raina and Ambati with Surya or Mayank in order to create a solid middle order. Sam Curran might replace Bravo in the future.
2. Bowling: Need to Galvanise
As analyzed earlier, their bowling looked ordinary this year. Subsequently, CSK can target a few players in both the fast bowling and Spin department. They can target Lockie Ferguson, KG Rabada, Nortje, etc. if released by respective franchises. In the spin department, they can look for an Indian leg spinner.
3. Captaincy
As per me, CSK should look for a new captain next year considering Dhoni's batting form. They didn't face the repercussions of Dhoni's batting form this year but who knows they may require it next year. Therefore, the outline of CSK in the coming years will mainly depend on the preference given to either Dhoni's batting form or his phenomenal captaincy skill set. Moreover, Dhoni's huge fan following will also influence the decision.
CSK will have to go through tough questions before heading to the mega auction. A CSK fan would definitely like to see Dhoni leading the team. However, it will depend on a variety of factors.
What do you think about CSK at IPL2021?
What are your thoughts about CSK's performance and improvement areas from IPL2021 season? What could have been better? Do share your views in the comments section. You can also tag us at our Twitter and Instagram handles and share your views, or write us directly to me at my Twitter handle Sahil.