Another season of IPL is about to be over. A few amazing records, but a few disappointing ones as well. In a showpiece tournament like this where the world's top players participate, you expect them to go big and win games. However, sometimes the batsman hit the bad patch which makes them look like a pale shadow of their past. In this blog, we will be talking about the top 5  disappointing batsmen of IPL2021.
Mahendra Singh Dhoni
96 runs at an average of 13.71, and a Strike Rate of 95.04. No one would believe that these are the number of Mahendra Singh Dhoni – dashing hitter of the ball, and arguably the best finisher in the world. Unfortunately, this is true. After 2020 being the bad season, 2021 has turned out to be the worst.
| Matches | Runs | Average | Strike Rate | Boundaries |
| --- | --- | --- | --- | --- |
| | | | | |
Dhoni's struggle to scrap 18 runs off 27 deliveries against Delhi Capitals in their league game summarized his entire IPL 2021. It possibly was the top reason for their loss in that game.
MS Dhoni tops the chart of top 5 disappointing batsmen for a second successive year.
Chris Morris – The Batsman
A poultry 67 runs across 11 games is the sorry tale of Rajasthan Royals' costliest buy. Unfortunately, Chris Morris has looked a pale shadow of his own self in this edition. A total of 7 boundaries across the season suggests his struggle to time the ball.
More from IPL2021: Glenn Maxwell at RCB – A different tale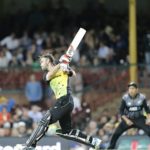 Rajasthan Royals banked a lot on him to give the late push to the innings, but it never came. Here's how his numbers look like:
| Matches | Runs | Average | Strike Rate | Boundaries |
| --- | --- | --- | --- | --- |
| | | | | |
| Matches | Runs | Average | Strike Rate | Boundaries |
| --- | --- | --- | --- | --- |
| | | | | |
Out of 14 league matches CSK played in IPL2021, Suresh Raina wasn't part of two of them. If you look at his batting numbers, you wouldn't even think about the reason he didn't play the other two.
Read More: Key Points for KKR's turnaround in IPL2021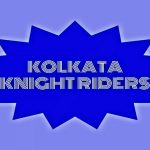 The batsman who strikes at 136 in IPL, struggled to get going this season. In all of 12 games, he could hit only 22 boundaries. That is just 1.83 boundaries per game. For a player in top order, less than 2 boundaries shall be considered as a dismal performance. Unfortunately, the IPL's second-top run-scorer, Suresh Raina makes the list of disappointing batsmen of IPL2021.
Hardik Pandya
A part of Mumbai Indian's famous middle-order, Hardik Pandya struck the ball at 179 in IPL2020. Imagine the same player struggling to hit even at 1115, and getting out at long-off and long-on repeatedly. That is how bad Hardik Pandya's IPL2021 season is. Managing just 127 runs in 12 games, Hardik struggled to get going throughout the series.
| Matches | Runs | Average | Strike Rate | Boundaries |
| --- | --- | --- | --- | --- |
| | | | | |
Since he wasn't supposed to bowl the entire season – due to injury concern, MI drafted him into XI purely as a batsman. That factor makes his numbers look even worst. If you draft the top reasons for Mumbai Indian's shocking exit in IPL2021, his form could be in there.
Eoin Morgan
13*, 2*, 2, 0, 8, 7, did not bat. These are Morgan's scores from the 2nd phase of IPL2021. Isn't that a self-explanatory reason for Morgan's inclusion in this list? The English captain was struggling with the form coming into the 2nd phase, which unfortunately continued. Morgan averages 12.40 in the league stages, which could have been worst if he had been dismissed even in the last couple of games. Throughout the season, he has managed only 1 boundary per game, which is 2nd worst by the IPL captains this season. Here are his numbers from IPL2021 (league stages):
| Matches | Runs | Average | Strike Rate | Boundaries |
| --- | --- | --- | --- | --- |
| | | | | |