We wish a happy new year to all the readers of Cricket Bloggers. With the start of this year, let's take a look at what lies ahead for Indian cricket in 2002 in all three formats. Particularly I want to focus on what might need to change as the year progresses. Looking at the ICC future tours program India will play 11 Tests, 20 ODIs, and 18 "whack-a-mole" T20Is. Along with the Asia Cup and a rather pointless T20 world cup in Australia, not to mention the bigger and probably little more worthless IPL.
11 Tests hopefully for Indian Cricket in 2022!
Let's start with the best format of cricket. 2 remaining matches again South Africa, 2 obligatory tests against Sri Lanka, 2 against Bangladesh if things go to plan, 1 to finish off the England series, and the marquee 4 tests series at home against Australia.
I'm rather bullish about these matches. With the way the team has started in South Africa and the way South African cricket is right now, I personally feel India should win the remaining two matches. I feel the trickiest game is the remaining one in England. The game has been shifted to Birmingham instead of Manchester, making it a bit difficult for team India. England has become the paper tigers India was once accused of being. You can be sure Anderson will be swinging the ball around corners and Root will be scoring runs and with maybe Archer returning and possibly a new coach it could be a great one-off game.
The Australian series at home
The Australian series is interesting. Like previous tours, Australia currently has one good test spinner in Lyon and the rest are untried and untested. Swepson and Agar seem to be in the frame but how good they actually are, only time will tell. The same can be said of their batting. Smith has an outstanding record in Tests in India. Warner has hit some form now but how he goes by the time these tests come around is anyone's guess and Marnus will be on his first Indian test tour. I expect India to win this conformably.
Read More: Hardik Pandya & his three backups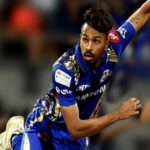 The changes that need to happen in the test team for me are quite apparent. Some old habits are not dying. In the previous era, you could have said the middle-order played a few too many tests than they should have. The same can be said of the current incumbents. The difference is the two vulnerable players then were Ganguly and Laxman and now are Pujara and Rahane. Another big difference is, right now players like Iyer and Vihari look ready for test cricket. They need to play rather than be on the bench. I would expect Rahane to be dropped at some point and Pujara to come under big pressure if he doesn't make a score soon.
20-odd ODIs before 2023 World Cup
In the 50 over format, we have come to that point where it's time to be ruthless if there is a genuine ambition to win the World Cup next year. I would like to see the first 11 spots cemented especially in the batting order. The selection pool is huge and will only get bigger after the IPL as more players emerge. The need to be ruthless in selection shall be the key. Ideally, by the end of the year, a pool of 20 players should be identified with the knowledge that 5 of them won't make it into the final squad. Right now, only 6 players should be nailed as starters as far as I am concerned, they are
Rohit Sharma
KL Rahul
Virat Kohli
Rishabh Pant
Ravindra Jadeja
Jasprit Bumrah
There is an argument to be had over all of the other remaining spots and for some maybe even over Pant. Having said that I expect a lot of progress to be made in this format and a lot of wins. I just hope Dravid, Rohit and selectors keep a clear goal in mind for where they want to be with regards to the world cup.
Whack-A-Mole T20Is
The most problematic international format for India cricket in 2022 in my opinion. I feel the quality of cricket in any domestic T20 competition is far greater than any International T20 game especially in a bilateral series. I feel the format has become rather tedious. Analytics and Data have made the game rather predictable. If certain things are executed, like getting 3 wickets in the first 6 overs and certain runs in the same period.
On most surfaces, the toss determines the winner. As a viewer in TV and a live audience, the format is not as enjoyable as it was initially. The 2007 world cup win is etched in my mind but since then there aren't many moments I care to remember. When a bowler's primary focus goes away from taking wickets I feel it's not right and that happens far too often in T20Is. I don't really have any expectations from this format. For the Indian team, it seems to cause more division than harmony. I feel that will continue as it's anyone's guess who will win the World Cup when it comes around.
What are your thoughts?
What are your thoughts on Indian cricket in 2022 and their approach? Please share your views in the comments section, or write us at our Twitter and Instagram handle. Do share our page with interested fantasy cricket enthusiasts. You can also write directly to me at Nimesh Patel.