The Indian Premier League has always been an exciting prospect for fans all over the world. In the 13 and 1/2 seasons of IPL so far, we have come through many fascinating and outstanding records. In this blog, let's look at some eye-catching stats and records. This blog is the second part of the series. Do read Part-1 of this series as well, if you haven't read it yet.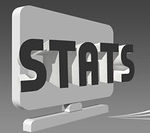 IPL: Super Stats
In 2014, Kolkata Knight Riders won 9 consecutive matches which is the longest winning streak in a single season
Most matches won: As you may expect, Mumbai Indians hold this record with 122 wins out of 210 matches.
Shikhar Dhawan is the only player who scored two consecutive centuries (in 2020).
The 5-time IPL winning Captain, Rohit Sharma has been part of the 6 IPL Titles which is the most by any player.
Most dot balls bowled: 1249 dot balls in 163 matches by Harbajan Singh.
Highest partnership: 229 runs by IPL's best pair of Virat Kohli and AB De Villiers.
Most Centuries: Universe Boss, Christopher Henry Gayle leads this list with 6 centuries.
Most Centuries by Team: Royal Challengers Bangalore with 14 centuries.
Most Sixes: No surprise here, Chris Gayle leads this list with 357 sixes.
Most Sixes by Team: 1318 sixes by Mumbai Indians.
Most fours: Shikhar Dhawan with 634 fours.
Read More: IPL14 – Familiarly Unfamiliar Environment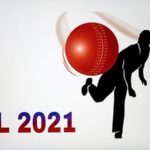 IPL: Unenviable Stats
Most Expensive Over : Prashanth Parameswaran(KTK, 2011) and Harshal Patel(2021) jointly hold this unwanted record (37 runs).
Most consecutive ducks: Gautam Gambhir (KKR, 2014) and Ashton Turner (2019, RR) leads the chart with 3 ducks.
At 10 instances, Delhi Capitals had scored a total below 100 which is the most by any team.
Lowest Points: Delhi Daredevils/Capitals (2014) and Deccan Chargers/Sunrisers Hyderabad (2008) had achieved the lowest points (4 points) in a single season.