Twice I have seen this happen in the past in SENA countries – India taking a lead in the series and losing the next test match and​ thereby​ letting the opportunity slip away. First saw that happen in the 2002/03 series when India won at Adelaide only to end up losing the next test match at Melbourne. Fast forward 2006/07. This time it was in South Africa. India quite unexpectedly won for the first time ever in South Africa at Johannesburg only to fetter away the advantage and ended up losing the next two test matches at Durban and Cape Town. What should we expect in the 3rd test at Leeds? Will it be a 1986 revisit?
We are at a critical juncture once again​ in 2021​. Rain robbed India a good chance to win at Nottingham with the whole 5th day's play getting washed off (wonder where were the rain ​Gods on the last day of the WTC finals). At ​Lord'​,s India was in a tricky spot going into the 5th day but a superb comeback by the Indian bowlers (both in batting and bowling) allowed the visitors to eke out a great ​come from behind ​victory.
India 1-0 up with 3 test matches to go
India might have won the Lord's battle but the series is yet to be won. How India holds up would be interesting to see and for me, as a fan, I sincerely hope that it's not as meek as it was in 2003 and 2006. This is of course ​is ​a different team with a different mindset – a team that knows how to win in SENA countries and a team who earlier this year won a series against Australia in Australia against all odds. It's tough to believe that India would let this advantage slip away but England will come back strong and will come back with a vengeance for sure!
Read More: The 51.5 Overs' theatrical Drama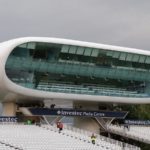 One thing that we could see in the last two matches has been that England is over-reliant on a couple of players. Especially, Root and Anderson. Bairstow and Robinson played well too in parts but other than that the cupboard lay bare! The injuries have taken a big toll on the English side. Stuart Broad, Jofra Archer, Woakes, and Ben Stokes are not available in the series and that's been a big setback for the English side. Add to that, now we have the injury for ​Mark ​Wood which could see him not playing at Leeds too.
England's Woes
But the bigger problem lies in the batting where Joe Root has scored more than 40% of the total runs scored by England in the series! That's a serious concern and the biggest concern is​ their top-order that has hardly got any runs. Quite expectedly some changes were made before the third test with Dawid Malan and Ollie Pope coming back to the side. Saqib Mahmood has also been added to the side who is an exciting prospect for England. So what's the expected XI for them going into the third test?
England's preferred XI at Leeds according to me
Rory Burns
​Haseeb ​Hameed
​Dawid ​Malan
​Joe ​Root
​Johny ​Bairstow
​Ollie ​Pope
​Jos ​Buttler
​Ollie ​Robinson
Craig Overton
Saqib Mahmood
​James ​Anderson
For India, they have choices to make. Ishant Sharma didn't look 100% fit. Many times he was not even finishing his follow-through. The big question remains​,​ will Ashwin take his place or will Shardul Thakur come back​?​ I am very sure the weather and the pitch conditions will decide!
Indian Record at Leeds
India's record at Leeds is not very bad, especially in recent times. India won in 1986 and 2002 which were the last two times they played at this venue. The last India lost here was back in 1967. So record wise things look good for India and England won't take the risk of dishing out a green top because they themselves might end up facing the music.
Read More: The Hundred vs Vitality Blast – Value Proposition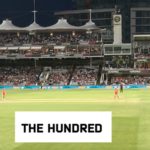 One good thing for India has been the form of their openers and a fairly better outing for Rahane and Pujara in the second innings at Lords. Virat Kohli's form remains a mystery​ though​. Jadeja has been highly under-bowled and that makes me think that India might replace him with Ashwin. With Pujara and Rahane showing some form and the tail holding on​,​ it won't be such a bad decision. But if you ask me I would prefer both Ashwin and Jadeja to play because they are your best players​ under any condition​.
The Weather for the Leeds Test
The weather is expected to improve as the series moves on and that should be an incentive for the Indian team management to play both the spinners.
Malan coming into the playing XI could see England playing a bit differently at Leeds. What England needs is a positive mindset. I believe we will see more intent from the English top order at Leeds.

The mistakes committed by their bowlers in the second innings at ​Lord​'​s won't be repeated again for sure and India has to get their f​ee​t movement in order. They need to play more in the V and try and avoid the cover drives. The dukes ball keeps swinging throughout the day so front ​foot ​movement will hold the key for the Indian batters. It's been a long time that we have seen a dominant Indian batting performance in a foreign land and I hope Leeds brings back those old days where we see a free-flowing Indian team playing positively and Virat Kohli scoring a daddy hundred!
The fans are ready and I am sure the teams are ready too.
Bring it on. Let's play!
About Author:
Sourav Sinha is an entrepreneur who co-founded Brainium Information Technologies and author of two books, The 12th Man and The Diamond Way.​ He can be connected over Twitter & LinkedIn​