What does the future hold for Sibley, Crawley, and Lawrence
Who may come back and who may not?
What all do they need to work on for a comeback?
England's test batting has struggled immensely since the retirement of stalwarts like Cook, Trott, Bell, etc. Not to mention the sparkling decision to send Kevin Pieterson into exile. Anyone and everyone who has come in since has scored a few runs but their shortcoming has been found out almost instantly in the test arena. The latest trio in this unenviable position is Dom Sibley, Zak Crawley, and Dan Lawrence. In this blog, I attempt to explain their shortcomings and whether we may see them in whites for England anytime soon.
Dom Sibley or Sibers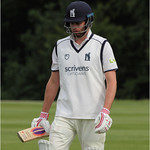 Debuted against New Zealand away from home in 2 tests' series in 2019, Sibers never got going. However, that can be put down to nerves. Considering, the selectors kept the faith for the away tour to South Africa and he repaid them with 133* in the 3rd innings in Cape Town. He even scored his second ton against West Indies. In spite, 1042 runs at just under 29 per inning isn't a blooming story you may want to tell everyone. It simply suggests, Sibers fails more often than not.
Since his debut, oppositions have progressively learned to keep him quiet. Especially due to shortcomings in his technique or lack of some might. With his grip on the bat, he is unable to score between square point and mid-on. It also restricts him from taking singles making his strike rate is appalling. There is no easy fix for him as this is how he bats. Unfortunately, twice this series he has been caught at short mid-wicket, his strong area. I don't feel we will be seeing Sibers back for England anytime soon, particularly if Hameed can find some form albeit after the India tests.
Zak Crawley
At only 23 years of age, Zak Crawley has shown a lot of promise. Unfortunately, he only has one three-figure score to show to his name with an overall average of 28. As the numbers show, over 1/3rd – 267 against Pakistan – of his 737 test runs have come in 1 inning out of 26 he played. So, the rest of the 470 are at a meager average of 18.8.
Read More: The Hundred vs Vitality Blast – Value Proposition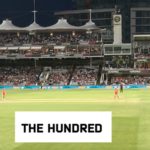 He seems to have a particular weakness to the straight ball at the moment especially the one that seems in. There are no glaring errors in his stance so the changes may need to be nuanced and another season in the country game maybe all he needs. As expected, most experts are backing him to play "The Ashes" which should suit his style of play. I am sure Zak will get another opportunity. He looks too good not to.
Dan Lawrence
Another batsman with a new technique for a game that is centuries old. A fledgling career so far of only 8 tests, I feel the selectors have made the correct call to take him away from the firing line before his confidence is absolutely smashed by the oppositions. Like all other batsmen, he had a torrid time in India. Though he showed some fight in the 4th test, it was in vain. However, he definitely seems to have the toughness required for test cricket.
Read More: England's next best Resources for the Test Revival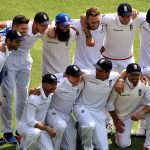 Lawrence is another good player who will be back with the international team after a couple of good county seasons. Especially, after correcting his technique and scoring a few runs. England's batting coaches should spend the time with Lawrence and help him be a success. There are very few players that impress you with their mental toughness in these times and Lawrence is one of those. He should be persevered with. His ashes selection is in doubt but a run of county scores should keep him in the mix for next summer and if I were him I'd put that as the realistic goal.
Conclusion
Overall, Crawly and Lawrence both look good for a longer run in international cricket, with few technical changes. England will see a future in them, and the national selectors will keep an eye on him. However, Sibley's comeback looks a little tough at the moment. He may have seen the sunset of his international career unless he does exceptionally well in county cricket.
What do you think about these three English internationals. Do share your thoughts in the comments section, or write us at our Twitter and Instagram handles. Or, write directly to me at @Nimesh_87 on Twitter.