The first-ever edition of The Hundred concluded yesterday when "Southern Brave"  defeated "Birmingham Phoenix"  in an exciting final match. ECB is seeing the tournament as a success and is delighted by the way they managed to mark their presence in the franchise cricket ecosystem. In this blog, we analyze how T20 Blast and The Hundred contribute to different causes for the growth of cricket as a sport and if England is investing too much into white-ball cricket.
The Spectators
Over the last month in The Hundred Competition, we've seen some nail-biting games, outstanding T20 batting displays, and even a hattrick. It certainly drew a large crowd to the stadium, but that's always the case with first editions. There's a lot of intrigues, excitement, and buzz surrounding inaugural events, and the hundred had a number of gimmicks to promote that even more.
I had a chat bout this with Adam Sutherland (@ADSutherland) a few days ago, an English cricket enthusiast. He has been to blast games as well as The Hundred games in London. He commented that, while both tournaments drew similar audiences, the Vitality explosion crowd looked far more organic because it was free of the artificial anticipation created by the ECB and the new format's fanatics.
Read more: England's Test Debacle – The Red Ball Reality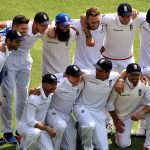 Will The Hundred continue to fill stadiums in the coming years or will it perish like the CLT20? That has to be seen, and it will be the most important aspect in determining the destiny of ECB's ambitious project.
Clash with the English Summer
Because of the rigorous cricket season and COVID, The Hundred was eventually scheduled in the middle of the English summer. Players like David Malan and Moeen Ali, who are also in the test team for the third test match against India, were busy playing for their respective franchise barely 5 days before the test match.
Many English fans were not pleased with this and went on to say that it's probably time to bid adieu to the Vitality Blast tournament as England is already playing too much white-ball cricket. Amongst the former internationals, Akash Chopra even compared it with what would have happened in India about this scenario.
Imagine BCCI creating a window for the final stages of the IPL to be held between a Test series. Whole world would've been up in arms about how commercial Indian cricket has become blah blah….. 2/2 #EngvInd #TheHundred

— Wear a Mask. Stay Safe, India (@cricketaakash) August 21, 2021
The impact on small counties
Traditionally all the cricket in England is played among the counties. Vitality blast follows that model and hence a total of 16 teams participate in the tournament. There are a few counties lacking a charm like Lancashire, Sussex, or Middlesex, etc. but they still excel in the shortest format. Test cricket is way tougher and these counties find it hard to make it count in the longest format.
A T20 Blast is a game-changer for them since it gives a platform where they can improve and evolve as cricket clubs. However, The Hundred is limited to just eight teams which restrict the participation of these counties' English talents. This may prove a vital balancing act as ECB's target to grow a large pool of talent may not fulfill as they may have planned out.
The Women's game factor
People queuing up already, in the rain, for a women's domestic final @HomeOfCricket! Things you ❤️ to see @thehundred pic.twitter.com/Wq8kxLHoSD

— Kate Cross (@katecross16) August 21, 2021
The Hundred women's competition has been a bigger success. It isn't the first time that women's cricket drew large crowds, but it is the first time that it happened repeatedly over several days. There were some incredible games and the exposure that domestic English girls received was magnificent. It's a foregone conclusion that it is England's best domestic women's tournament ever. This is something that the Vitality Blast can't do.
Read More: Rise and Rise of Women's Cricket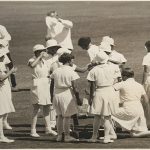 The Hundred: ECB's only chance in league cricket?
The BCCI got the IPL, Australia got the BBL, Pakistan got the PSL, and even Canada has a lucrative T20 event. And we haven't even talked about CPL and T10 cricket. With so much competition, the ECB was unlikely to be successful with merely another T20 league. It was most likely a FOMO that prompted the ECB's creative folks to come up with this innovative idea that sticks out and can be commercialized to help the board make some extra money.
Opinion
Both events are worthwhile in their own right. It would be a disgrace if any of them are to be phased out. However, it is critical to control the schedule to avoid these leagues jeopardizing England's test cricket hopes. We can never forecast the future of the Hundred, but it appears that the competition will expand significantly; the ECB simply needs to ensure that cricket is prioritized correctly.
What do you think?
What are your views on The Hundred and Vitality Blast? Do write to us in the comments below or our Twitter or Instagram handles. Or you can also write to me directly at MihirSah.