It's turning out to be 1 and half decades of IPL, as this edition kicks off from 26th March. A new year and a different season, IPL is yet again all set to create a history of ever cheering moments and ever-evolving stats. However, this time around two new teams bolster those numbers even more. In this blog, let's dive into those stats and records. This blog is the 3rd part of the IPL Stats series.

IPL Stats: Eye-Catching Stuff
Most runs in a single season – Run Machine, Virat Kohli leads this chart with 973 runs in 2016.
Most Wickets in a single season – Harshal Patel (2021) and Dwane Bravo (2013) jointly hold this record with 32 wickets.
Most runs Scored batting as Opener – 5377 runs in 172 innings by Shikhar Dhawan.
Highest Strike Rate in an Innings (min 18balls) – Suresh Raina's innings of 87 runs at SR. 348 (vs Punjab in 2014) tops this list
Most Sixes and fours in an Innings- Universe Boss, Chris Gayle leads this chart with 17 sixes and 14 fours (vs Pune Warriors in 2013).
Fastest to 1000 runs in IPL – Shaun Marsh (21 innings).
Fastest player to 100 wickets – IPL  veteran, Lasith Malinga tops this list (70  matches).
Most economical bowler (min. 50 overs)-  Rashid Khan (306 overs at an E/R. 6.33).
Adam Gilchrist is the only wicketkeeper to score a century (106 runs) and have 3 dismissals (2 catches and 1 stumping) in a single inning.
Most catches in an Innings – Md. Nabi (5  catches) against Mumbai in 2021.
Highest paid capped player- Virat Kohli (2018-21)  and Kl Rahul (2022) jointly top the list with a 17 crore price tag.
Highest paid uncapped player- Avesh Khan (10 Crore)
Highest paid foreign player – Chris Morris (16.25 crore)
Read More: Gujarat Titans – 2022 IPL Mega Auction Review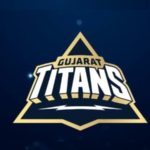 IPL Stats: Surprise Packages
Virat Kohli is the only player to play all seasons of IPL for a single franchise.
Aaron Finch is the only player to play for as many as 9 franchises.
Andrew Tye is the only player to take a hat–trick and 5 wicket haul on debut. He did it in 2017 against Rising Pune Supergiant.
Among the Captains who have captained at least 50 matches, legendary Sachin Tendulkar has the lowest toss win percentage of 47.06% in 51 matches.
Shaun Marsh and Harshal Patel are the only uncapped players to win orange and purple caps respectively.
You too have amazing IPL Stats?
Do you also have some amazing IPL Stats to share with us? Please write in the comments section, or share with us at our Twitter handle.