After two years, Usman Khawaja made a brilliant comeback into the Australian Test side. He scored twin tons in both innings of the fourth Ashes Test at the SCG. Aussie skipper Pat Cummins confirmed that Usman Khawaja would open in the 5th Ashes test. If Khawaja can get runs opening in the last Ashes test, it will be a huge confidence booster for him and may give the team a permanent solution for the opening slot for the Pakistan tour in March.
Australia will tour Sri Lanka, Pakistan, and India. The sub-continent conditions will possess a stern test of facing quality spin bowling on turning tracks. Usman Khawaja is a capable player of spin bowling and handles the new ball well. So, he seems to be an ideal candidate to open for Aussies in the subcontinent conditions, especially with the numbers tilting the balance in his favor.
Read More: Australia's Red ball Roadmap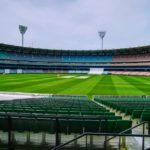 He can complement David Warner well at the top of the order. Warner can play his aggressive game from one end, while Khawaja can hold the innings and bat long. Usman's ability to bat for long periods on spinning tracks in the 2018/19 test vs. Pakistan in Dubai was well on display. He got 85 in the first innings and then a match-saving 141 (302) to save the game for Australia.
Outstanding Numbers for Usman Khawaja at the Top
Usman Khawaja has outstanding numbers opening the batting in 7 innings; he scored 484 runs at a stunning average of 96.80 with two centuries and two fifties and a highest of 145. These stats suggest that he is well equipped to open the batting, and over the years, this has been his favorable position in test cricket for Australia.
Read More: Glenn Maxwell at RCB – A different tale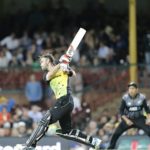 Some Asian Number Crunching (2011 – 2018)
If we talk about the numbers in Asia, Usman has scored 346 runs in 7 games with an average of 31.45. In the process, he scored one fifty and one hundred, his highest being 141 vs. Pakistan in Dubai. He averages above 30 in Asia, which suggests that he can get starts and convert it to a big score. These upcoming tours would help Usman gain experience in Asian conditions, and this could lead him to make the opener's slot his own. And if he can seal that spot, he can be the answer to Australia's opening turmoil of a long time.
Usman Khawaja's comeback to test cricket in Sydney was nothing short of a dream. Australian Selectors and the Management would hope that he carries on his excellent form into the Subcontinent. Their away assignment starts with the tour of Pakistan in March.
What are your thoughts?
What do you think about Usman Khawaja being the opener for Australia? Please share your views in the comments section, or write us at our Twitter and Instagram handle.
For more coverage on the Ashes, please SUBSCRIBE and follow the YouTube channel THE DIRECT HIT