The 2019 Ashes was one of the best Ashes ever played. If I take you back to the Ashes 2019, The events which strike our minds are Ben Stokes' heroics and Smith's terrific form. Not to forget that Australia retained an away Ashes too. Along with those, another event of significance was the arrival of Marnus Labuschagne.
In the 2nd test of the series, arguably the world's best test batsman got ruled out due to concussion after 1st innings, and a guy named Marnus replaced him in the 2nd innings and scored a 50. None of us, including me, knew that another great test batsman had arrived on the scene.
The Rise of Marnus Labuschagne
After the 2018 Sandpaper gate, Australia toured Pakistan to play a three-test series. Labuschagne was selected as a bowling allrounder for his leg spin and debuted in the 1st test of the series, but returned with just 2 wickets and 13 runs in the whole test match. He showed improvements in the 2nd test by scoring 40 odd runs in the 2nd innings and taking 5 wickets in the entire test match.
The next series was the Border Gavaskar trophy at home. Labuschagne was dropped for the 1st three tests and recalled for the 4th test in Sydney which generally aids spin. Scoring just 30-odd runs across the test match, he once again failed to impress. The next series against Sri Lanka also didn't go according to plan. By now any other player would have lost hope of getting another chance but he didn't. Nobody knew that something special was to happen.
Career-Defining Moment
The 2019 Ashes made the world take note of Labuschagne, with the God of cricket himself admiring the talent. "This player looks special" were the words of Sachin Tendulkar. He scored a couple of fifties along with some useful contributions in that series. That was the start of something special. He well and truly established himself in the following home summer against Pakistan and New Zealand where he started scoring runs for fun and returned with 4 hundred in 5 tests with one being a maiden double hundred. Is there something else to achieve? Yesss!
Read More: Finds of the year 2019 – Top 5 Batsmen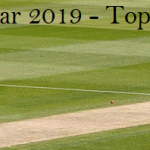 The India Test
The big Indian test. One of his special qualities is to prepare in advance to thrive in pressure situations. To tackle the spin challenge, what does he do? He places a mat with taped metal sheets and practices on it. Result: a maiden away century. Yes, It turned out to be a massive success as he scored his 1st century away from home in Sri Lanka. The big question though, can he prove himself in Indian conditions? India is considered to be the toughest challenge for any touring party, let alone the Australian side. No wonder, Marnus too will have some stun challenges to overcome.
The Ashwin Challenge
The very first one is the Ashwin challenge. Not to say that Ravi Ashwin is playing in the mind of every Australian player and management, let alone Marnus. He is already considered one of the all-time greats of the game and with pitches assisting him, it becomes tough to get past him. The reason Ashwin is considered among all-time greats is his ability to read the batsman early and prepare different variations for each one of them.
Fun Fact: Marnus is considered one of the luckiest cricketers with 14 catches dropped in 20 tests along with wickets of no balls a few times.
The Tactics
Marnus on the other hand will hate the feeling of any bowler getting on top of him. He may come up with special tactics like reading his wrists' positions and watching the ball till the last minute before deciding to step out of the crease. He might also try to leave the ball that is just outside the off stump to negate the threat of nicking the ball to the keeper or slips.
One of the main things to have in mind when tackling Ashwin is to not allow him to settle into one particular length. So, one possible way to do that is to try and apply pressure back on him by trying to show intent and be aggressive. Sweeps and reverse sweeps are very good options against Ashwin as shown by Joe Root when he scored a magnificent double century against India on his 100th test. Marnus might as well use this option for Ashwin.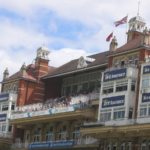 More from Test Cricket: 51.5 Overs' Theatrical Drama
As Marnus said, "It's going to be a lovely game of chess". We can't wait to witness this game of chess. All of us knew how good the battle of Marnus vs Ashwin was in the BGT 2020-21. Now, we cannot wait to witness the second chapter already. Bring it on!!
The Twin Challenge
Now comes the challenge of Ashwin's spin twin Ravindra Jadeja. Being a left-hander, he brings completely different dynamics to the game with his left-arm angle and ball turning away from right-handers. One of his main strengths is his revs on the ball. He tends to bowl a lot quicker than regular spinners and a ball turning square with that speed is a major threat. We saw how Marnus tackled him when he scored a 90 in Sydney on the 3rd test of BGT 2020-21. Facing Jadeja in Australia is nowhere close to facing Jadeja in home conditions though. He may tackle him with his sweep shots and cut shots whenever the ball is pitched short and wide or full to put him off his length.
Another important aspect of tackling Jadeja is precise footwork as he tends to create doubt in batsman's minds with his variations. So, Marnus may try to be very clear in his footwork either to go on the front foot or back foot and step out to loft the ball. Along with this, he might try to play with soft hands so that the ball doesn't go straight to the close-in fielders. One possible tactic might be to play within the line of the ball rather than trying to feel the balls outside off-stump.
Last but not the least
Next comes Axar Patel. The main wicket-taking delivery of Axar is his sliders and non-turning deliveries. He proved to be a key difference in the outcome of the home series against England where India won comfortably. Axar may become his nemesis given Marnus hasn't faced him before in tests, or will Marnus overcome it easily? We will come to know shortly. This may be a battle to watch out for.
The Heat Factor
Another aspect of playing in India is the heat factor. The temperatures can drain foreign players easily and we saw how Matt Renshaw became the victim of the heat in Pune last time Australia traveled here. Once Virat Kohli said in a test match that "We have to show them hell". Believe me, the heating conditions with three spinners on a turning track are no less than hell in itself.
A SENA country player is judged on how he performs in the subcontinent, especially in Indian conditions. 2017 BGT gave us one of the best centuries by a visiting batsman in Pune. Would we have another writing his name on the wall? It's just 4 tests away 😉.
Do you think Marnush Labuschange will pass the Indian test or otherwise? We are always keen to listen to your views. Do write us at our Twitter handle @CricBloggers. Do share cricketbloggers.com with other cricket enthusiasts. You can also write to me directly at my Instagram handle hari_haran_2909.