The year is 2014, venue Adelaide Oval, a confident young man, leading India for the first time in whites, walks in at 111/2. The very first ball he faces is a bouncer, gets stuck in the helmet, and falls down. Now, this is a guy coming off a horrendous tour to England, where questions have been raised on his technique and temperament, being hit on the head first ball as test captain. Generally, that's enough to rattle any world-class batsman, but who is he? Virat Kohli – a determined Delhi-based boy, a pushover by no means.
Start of Something Special
The man gets up as if he is looking at the situation in the eye and suggesting, I am better than you. What transpires post that delivery was no less than a miracle. Virat went on to score twin tons in that game and almost took India to a historic run chase. Believe me, I had seen worrying Australian faces after a long time.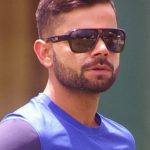 As a 13-year-old watching these heroics, I made up my mind about how I would play cricket from then on. Virat was eye to eye with Mitchell Johnson a couple of test matches later in MCG, not giving the latter an inch en route to his 9th test ton. Here was a guy who wasn't going to be bullied by the Aussies; instead got under the skin of the whole Australian fraternity. With the sudden retirement of MS Dhoni, Virat Kohli was named full-time Indian Test captain, and we could sense something special. He started 2015 with yet another ton, his tenth and first as full-time captain en route to a drawn SCG test match.
The Virat Kohli way
The formula was clear, India would play to win games of test cricket. The Virat Kohli way of doing that was consistently picking up 20 wickets. The new way also marked the beginning of the bowling revolution of Indian Cricket. Over the next 2-3 years, India dominated every touring nation at home, losing just one test match in that period. This was accompanied by a series win in Sri Lanka and West Indies.
Read More: Softsoap – Stopping Virat Juggernaut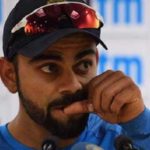 The Ultimate Test of Indian Test Captain
Virat Kohli's India was now a settled unit awaiting its toughest year, with scheduled tours to South Africa, England, and a return Down Under where it all began for King Kohli. The tour to South Africa was a disappointment barring the valiant victory in Johannesburg. Virat was severely criticized for not picking Ajinkya Rahane in the first two tests.
But there was something else that wasn't talked about as much, giving a test debut to Jasprit Bumrah, who until then was a limited-overs specialist. He was a surprise debutant in the first match of the series. Little did we know that he would go on to be as big a star as his first test captain. This masterstroke of a debut, in my opinion, is the equivalent of MS Dhoni promoting Rohit Sharma as an opener, but sadly is never talked about enough.
The Personal Challenge for Virat – The Batsman
The next challenge had a personal significance for our man in focus. The last time Virat played on English soil, his performance was disappointing. There were personal demons to be dealt with and not just a series to be won. The demons were put to rest alright! 593 runs in 10 innings with 2 tons and three fifties, it's as if Virat was born to play test cricket in England.
From a captaincy point of view, this series wasn't the best for Virat Kohli. As quoted by many, this was India's best chance to win in England, and every Indian fan still feels a pinch on reading the 4-1 scoreline. The scoreline doesn't do justice to how closely contested the test matches were. However, the bottom line suggests 4-1 in England's favor.
The Thunder Down Under
Come December, Virat was back where it all began, first test century, the first test as a captain and masterful twin hundreds. Both the teams were not in the best of positions, with Australia missing the services of David Warner and Steve Smith, whereas India recovering from underwhelming performances in England and South Africa.
Read More: Indian Team Selectors – It all starts from here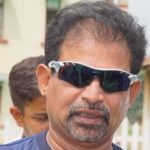 Despite this, India under Virat started as the favorites, proving the same, by winning the first test in Adelaide. The next test proved to be a disappointment, however. Virat notched up a century for the ages on a tough Perth wicket albeit in a losing cause. Series tied at 1-1, India brought their A-game to the boxing day test and took an unassailable lead in the series. A rain-curtailed draw in Sydney ensured India had finally conquered the land down under.
A Virat's Team
This was the new Indian team under Virat, which would not be bullied or pushed aside. Just like the incident involving Virat getting hit on the head, this team would bounce right back up and give it back to the opposition. Here was a man single-handedly taking the Aussie players, crowds, and media by the scruff of the neck.
He carried this to England in the summer of 2021, where he inspired the team to a historic win at Lord's, followed by a first win at the Oval in over five decades. The motto was simple as explained by KL Rahul post the Lord's win; "you go behind one of us, and all eleven will come at you". Englishmen sadly learned this the hard way, and it was almost officially established you do not sledge Virat's team.
A Culture of Test Cricket
Virat had not just built a team but a culture. A culture where every youngster looked up to Test cricket as the ultimate format, the pinnacle of the cricketing world. A culture where one could stand for what they believed in, and Virat led by example, be it backing his gut, backing the spin-friendly tracks in India, and most importantly, backing his side.
Sir Alastair Cook very rightly put it:
---
"If ever was a team shaped in the mold of its Captain,
It was the Indian test side led by Virat Kohli"
---
As you step down from the podium of the Indian Test side, it's an emotional rollercoaster for all your well-wishers who have seen you grow as a player, and as a captain. Virat Kohli, you started as the Indian captain, but like your predecessor MS Dhoni, you leave this position as a LEADER. A person whose enigma and legacy will be respected whether the (c) appears beside your name or not.
What do you think?
What do you think of Virat Kohli's tenure as the Indian test captain? Do share with us in the comments section, or write us at our Twitter and Instagram handle. Do share our page with other cricket enthusiasts. You can also write to me directly at my Twitter handle Ishan Bhattacharya.