Indian Team campaign in the ICC T20I World Cup 2022 is set to begin from 23rd October with the game against the arch-rival Pakistan. After a depressing loss against them in the T20IWC 2021, the Indian Team would crave to endure those dominating win records in the World Cup. The preparation for such mega-events gets underway a lot prior by all teams. We are attempting to assess the need for India's shortest format transformation in the series of blogs. In the past blogs of these series, we emphasized India's approach, Top Order and Middle Order. In this and last part of this series, we would assess the bowling department of the Indian Team.
Here are the first two blogs of this series:
Part I:  Team India's Shortest Format Transformation I – Approach & Top Order
Part II: Team India's Shortest Format Transformation II – Middle Order
The Indian Cricket Team has just witnessed a change in leadership. They are scheduled to play 20 T20I games before the world cup in Australia. With the copious resources available, the Indian Team requisite for a slight tweak in the approach and team set up in the shortest format. More or less, all those 20 matches are indispensable to construct and hone a formidable side. 
A look at the Australian team Setup 
Australian team, the current champion had lost 5 consecutive bilateral series prior to ICC t20 World Cup 2021. The consequences of experiments and constant alterations in the team during bilateral series might not be as desired. But subsequently, it pays off paramount, in preeminent tournaments.
Read More: IPL 2022 Mega Auction – A Few Basics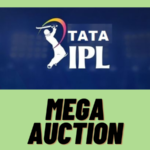 For instance, Australia gave a run to Mitchell Marsh at 3 even in presence of Steve Smith, their regular No.3. And he eventually paid off in the finals of World Cup 2021 with salient innings when it mattered the most. Australia found its mojo back once they found their best combination. They played 3 batting all-rounders – Marsh, Stoinis, and Maxwell who easily gave them 4 overs of 5th bowler. As a consequence, the team got good batting depth with Wade playing at 7 and Cummins playing at 8. Wade's innings at 7 in the semifinals of T20WC 2021 are well recognized.
Ebbs and Flaws in India's Bowling Setup
Indian Team plays with a spin all-rounder at 7 who could bowl 4 overs i.e Jadeja, Washington, and Axar. Barring Jadeja, the other two certainly lack the hard-hitting ability required at the back end. On the flip side, Jadeja's left-arm spin is not effective enough in the power plays of T20 cricket. 

With Chahal not in prime form, Rahul Chahar not being consistent, and Varun Chakravarti being special is acquired only for the T20 World Cup, the Indian team doesn't have any prominent leg spinner who could provide those crucial breakthroughs. 

In the pace attack, there is the absence of a left-arm pacer
India's pace attack lacks fast bowlers who could hit

140+ KMPH

consistently. Moreover, Bhuvneshwar Kumar is being carried for a while despite not being in his prime form. 
Potential Solutions for Bowling Department
With the shortage of proper No.7 allrounder, India could try out batting allrounders to bowl 4 overs just like Australia. Given that, optimum bowling quality is being ensured. Probably a fully fit Hardik and Venkatesh along with a batting allrounder who can chip in a few overs of spin might do the job of 5th bowler. Having said that, bowling the full quota of 5th bowler by batting allrounders is one way of many to form the team.
Read More: Team India – The Comeback Kings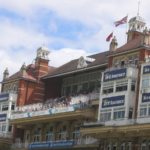 Spin All Rounders 
Washington Sundar, Axar Patel, R.Sai Kishore, and Shabaz Ahmed are a few prime contenders who could prove worthy in power plays. Sundar and Axar have already proved their mettle at the top level and even in the IPL.
Image Credit: R Sai Kishore Twitter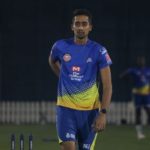 R Sai Kishore, a tall left-arm spinner from Tamilnadu, is yet to play IPL. However, his domestic numbers speak about his ability to bowl with an impressive economy in the powerplay. He has played 38 T20 matches and bowled with an average of 17 and an Economy of 5.4. On the other hand, Shahbaz Ahmed has on several occasions in IPL shown his ability to bowl effective slow left-arm spin and provide match-winning breakthroughs. 
The major worry with all of them though is their hard-hitting ability required to bat at 7. Instead, they must be tried at No.8 and promoted above if a few wickets fall early.
Ravi Bishnoi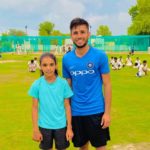 As mentioned above, the Indian Team lacks a quality leg spinner in the white ball. The 21-year-old Ravi Bishnoi is a promising contender to fill the big shoes of impact Kulcha left behind. He is quicker through the air and he brings all those skill sets required by a leg spinner in T20 cricket. He has played 42 t20 games and bowled with an average of 21.6 and an Economy Rate of 6.6. The only question the team management has to answer is – Is Ravi Bishnoi ready enough to play for India? If the obsession of fast bowling allrounder can FastTrack Venkatesh Iyer then, Why couldn't Ravi Bishnoi solve India's leg-spin conundrum?
Image credit: Pooja Bishnoi Twitter
Md. Siraj and Avesh Khan  – Mainstay of the Bowling department
Apparently, the Indian team doesn't have a great pace bowling pool in the shortest format especially the bowlers who could nail 140+KPH consistently. In test cricket, the team has got that luxury, however, the pace bowling pack is lean in white-ball despite having the required resources and potential. Perhaps, because of the approach of backing a few senior players by the team management and selectors. 
Md. Siraj and Avesh Khan are the two prime contenders to partner Jasprit Bumrah in the shortest format. Both the bowlers can bowl at a good pace consistently and provide crucial wickets in the powerplay, middle overs, and death overs. Md. Siraj's recent success in IPL and T20Is is quite evident. While Avesh Khan has played 48 t20 games and bowled with an average of 21.3 and ER. of 7.7.
Harshal Patel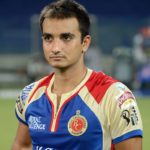 Harshal's performance in IPL 2021 is quite appreciable. He has one of the best slower ones which dips comparatively a lot than others, leaving the batters in trouble. For me, he has an edge over Shardul in the t20s, purely due to his outstanding slower ones. He can hit a few crucial boundaries at the back end. Harshal definitely seems to be a worthy T20 prospect, who can provide key wickets. Additionally, his batting can easily be taken into consideration at no.8 while forming the side.
Conclusion 
Bhuvneshwar who is not in the best form should be replaced by Deepak Chahar who has a similar skill set. India may not have considered the left arm options of Arshdeep and Chetan Sakariya with the availability of mid 130s KPH bowlers like Deepak, Shardul, and Harshal. As mentioned, India has the potential and resources to be the best bowling side, it's only about having a proper plan and manipulation in the next 20 t20I matches.
In the three parts of this series, we have covered every aspect of shortcomings, change in approach, and team setup. In the 1st part, we discussed top order and approach followed by Middle Order in the 2nd part. We conclude the series here with our thoughts on the bowling department. However, we are always keen to hear from you, and include your views in our future writings.
What do you think? 
What are your thoughts about the changes in the bowling department as part of India's shortest format transformation? We would love to hear about it. Do share with us in the comments section, or write us on our Twitter and Instagram handle. You can write to me directly at Sahil Raj.
Feature Image Credit: BCCI Twitter
---